Governor Candidate Debates Scheduled, Topics Discussed
(7-31-14) The debate on debates is underway in this year's Nebraska campaign for Governor. Three debates are already scheduled between Republican Pete Ricketts and Democrat Chuck Hassebrook. Thursday, Hassebrook proposed six to eight debates, eight to ten town halls, and five jointly released op-ed pieces. A spokesman for the Ricketts campaign told KFOR News a response will be issued shortly.
State Fair to Charge $6 Convenience Fee
(7-31-14) The Nebraska State Fair has decided to charge a $6 "convenience fee" to get assigned seats at the fair's concerts this summer. At previous fairs, people have had to wait in line to get wristbands that would get them into the arena for free, but seats were not assigned. This year, the fair will use Etix, to sell the premium reserved seating.
Fifth Northeast Lincoln Break-in in 24 Hours
(7-31-14) Burglars have struck another northeast Lincoln business--the fifth reported in the 24 hours. Officer Katie Flood says LPD discovered the burglary at Heartland Scuba after a witness reported seeing someone dumping a cash register into a trash can in Bethany Park around 130a.m., Thursday morning.
Teen Takes, Crashes Friend's Family Car

(7-31-14) It started as a sleep over, and ended as crash in a stolen vehicle. Lancaster County Chief Deputy Sheriff Jeff Bliemeister says a 14-year-old boy from Hickman was spending the night with a friend at his home in Firth. When the friend didn't wake up the next morning around 830a.m., the teen decided to take a 2006 GMC Pickup parked in the driveway for a joyride.
Public Nudity Charge Dropped in Lincoln Case
(7-31-14) A child-welfare expert who exposed himself to girls at a downtown Lincoln hotel has made a deal with prosecutors. 68-year-old, Steven Preister of Washington, D.C., has pleaded guilty to disturbing the peace and has been fined $500. Prosecutors dropped a charge of public nudity in exchange for Preister's plea late last month.
NH Man in NE Prison for Toting 65 Pounds Marijuana
(7-31-14) A 30-year-old New Hampshire man caught hauling marijuana through Nebraska has been given two to four years in prison. Ryan Quirion of Nashua, New Hampshire, stopped by a State trooper on Dec. 12th of last year for a traffic violation on Interstate 80 near the Lincoln Airport exit.
Nebraskan Semi Driver Dead After Crash

(7-31-14) Authorities say a Nebraska resident has died after a semitrailer drove into the back of a pickup. Pierce County Sheriff Rick Eberhardt reports that the wreck happened Wednesday afternoon on Nebraska Highway 13 just south of Pierce. He says the northbound pickup was attempting to turn left when it was hit from behind by a semitrailer hauling more than 8,000 gallons of diesel fuel.
Teen Arrested on Suspicion of Stabbing Grandmother to Death
(7-31-14) A Columbus woman has died after allegedly being stabbed by her grandson. 58-year-old, Deanna Micklevitz, called for help Wednesday afternoon, saying she had been stabbed. She died at Bryan Health Medical Center in Lincoln. 19-year-old, Chase Micklevitz, has been arrested and will be charged with second degree murder.
Lincolnite Charged with Intent to Sell Meth
(7-31-14) A Lincoln man is charged with intending to sell more than a pound of methamphetamine. An indictment was unsealed this week charging 41-year-old, Jason Michael Leatherwood with conspiracy to distribute meth between October of 2012 and January of 2014. Leatherwood's trial is set for late September.
"Blended Education" Initiative Gains State-Wide Attention
(7-31-14) Administrators from across Nebraska are in Kearney to learn how to improve their schools. Among topics during the three-day conference is Blended Education, or Blend-Ed, a combination of face-to-face learning or online learning which uses elements of digital tools.
United Way of the Midlands CEO Dies
(7-31-14) The United Way of the Midlands says its 47-year-old CEO died from a serious heart problem last week. Karen Bricklemyer's death on Monday came after suffering a rupture or tear in her heart on July 22nd. Funeral services are Friday in Omaha. Bricklemyer moved to Omaha in 2011 after leading the Gainesville, Florida United Way chapter for about eight years.

Thieves Take $4,000 Church Offerings
(7-31-14) Thieves worked in tandem Sunday morning to steal $4,000 from an Omaha church. The pastor at St. Anges Church says after Mass, he was approached by a man asking for money to buy food. The pastor gave him $5, but the man wanted more and followed him into the church. Another man entered the church, saying he needed to confess his sins.
Chunk of 33rd to Close August 1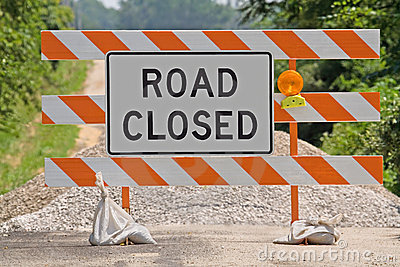 (7-31-14) The stretch between "O" and Vine that was closed for re-surfacing will shut down again Friday morning for installation of Fiber Optic Cable. Northbound 33rd will be closed from "O" to Vine streets and is expected to reopen Friday evening. Single lanes will also close in both directions on "O" Street at 33rd Street from 8 a.m., to 3:30 p.m., Friday and Saturday.
Senior Housing Coming To Haymarket
Mayor Chris Beutler announced today that the City has selected the Journey Senior Living Development Team (JSLDT) to build a $19.4 million, eight-story building on the west and north sides of the new Lumberworks garage at "O" and Canopy streets. The development will include 100 senior housing units, 10,000 square feet of retail space.
New Bill to Expand Veterans Medical Services

(7-30-14) Veterans Administration medical facilities will expand in Lincoln and two dozen other cities if Congress passes the current compromise bill on fixing the VA. Nebraska Senator Deb Fischer on Wednesday threw her support behind the bill worked out between the House and Senate Veterans affairs committees.
AirHogs Beat Saltdogs 5-1
(7-31-14) The Grand Prairie AirHogs downed the Lincoln Saltdogs Wednesday 5-to-1 at Haymarket Park. The clubs are back at it Thursday for game two of the four-game series. Drew Bonadelli calls it for you at 6:35p.m., on KFOR 1240.
Husker Coaches, Players Meet and Greet August 1
(7-31-14) You can meet your favorite Husker football player at Fan Day on Friday, August 1 from 2 p.m., to 3:30 inside Memorial Stadium. Coaches and players are giving autographs on the preseason practice roster.
Blue Over Red in All Star Boys HS Basketball

The Blue team defeated the Reds 115-114 last night in the Nebraska Coaches Association All-Star Boys High School Basketball game last night at North Star High School. Northeast's Payton Helmstadter was among five players in double-figures for the Blue team with 11 points. North Star's Connor Musiel finished with 10 points in the loss for the Red squad.
On the girls side...........
Union Bank (Pius X) Wins Area 5 Legion Tourney

Union Bank of Lincoln Pius X has captured the Area 5 Legion Baseball championship with a 13-2, 7 inning victory over Pinnacle Bank of Lincoln Southwest last night (Monday) at Sherman Field. Union Bank will now play in the national division of the State Legion Baseball tournament that starts Saturday in Grand Island.
Saltdogs McGovern Named Pitcher of the Week
After throwing a shutout last week, Lincoln Saltdogs' pitcher, Kevin McGovern, has been named American Association Pitcher of the Week by Pointstreak, the league's statistics provider. The 25-year old from Philadelphia was making just his second start for the Saltdogs snce he joined the team July 8th. Lincoln opens a 10-game home stand tonight against Amarillo.
Huskers Land O-Line Recruit
The Nebraska football team picks up a verbal commitment from offensive lineman Mirko Jurkovic out of Bradenton, Florida. Jurkovic told ESPN 1480 that he narrowed his list of schools to Florida, Ohio State, and Nebraska and ultimately decided on the Huskers after his visit. Jurkovic is rated as a three star recruit by 247sports, Rivals, and ESPN.
Saltdogs Win in 9th vs Rockland
Luis Nunez drilled a two-run homer to tie the game in the eighth and Matt Forgatch spanked a solo shot to lead off the ninth as the Lincoln Saltdogs (30-30) came back to beat the Rockland Boulders (31-23) 5-4 in front of 2,034 fans at Provident Bank Park Sunday afternoon.
Bell Named To Biletnikoff Award Watch List
Nebraska senior receiver Kenny Bell was named to the watch list for the 2014 Biletnikoff Award today. The award annually recognizes the outstanding receiver in college football. Bell was named to the Biletnikoff watch list for the second straight season. Bell enters his final season at Nebraska on the verge of becoming the most prolific receiver in school history.
NU's Gregory On Lombardi Watch List
Nebraska defensive end Randy Gregory picked up his fourth watch list recognition Monday morning, as he was named to the Rotary Lombardi Award Watch List. Five Huskers have won the Rotary Lombardi Award, most recently Ndamukong Suh in 2009, and Gregory will look to become the sixth Husker football player to win the prestigious award.
Ruud, Hochstein Among Inductees Into Nebraska Football Hall of Fame
Four former Nebraska football players and a former Nebraska-Kearney quarterback are among the players being inducted into this year's class of the Nebraska Football Hall of Fame. Former Huskers Barrett Ruud, Russ Hochstein, Carl Johnson and Mike Mandelko are part of the 2014 class and will be joined by Justin Coleman, who was a star quarterback at UNK.
Red Hot Bats Help Saltdogs Defeat Lemurs In Series Opener
The bats were hot for the Lincoln Saltdogs, recording 15 hits and earning a 12-7 victory over the Laredo Lemurs to open up a six-game road trip Tuesday night in Texas. Chad Mozingo wasted no time starting the firepower at the plate for Lincoln, teeing off on a lead off homer for a 1-0 lead. Ian Gac teed off on a two-run blast in the 9th for Lincoln to give the 'Dogs a 12-6 lead.
Mike Peterson Legion Baseball Tournament Starts Thursday
Twenty-four teams will converge on Lincoln this weekend for the 34th annual Lincoln Legion Baseball Coaches Mike Peterson Tournament. Pool play is set to start Thursday afternoon and run through Sunday at four different fields.
Husker Recruit Meyers Throws No-Hitter
It was a career night for Nebraska baseball recruit Jake Meyers. He threw a no-hitter Tuesday night for his Legion baseball team, K-B Building Services, which represents Omaha Westside. And that might not be the most impressive stat of his night. Meyers struck out 20 batters, meaning all but one out was recorded by strike out.
Clouse Takes Over As NWU Golf Coach
Nebraska Wesleyan University has named David Clouse as the new men's golf coach for the Prairie Wolves. Clouse takes over for Ryan Vlasin who served as the head golf coach for the 2013-14 season. Vlasin will remain part of the NWU program as an assistant coach.
Two Saltdogs Receive Weekly Honors
The Lincoln Saltdogs swept the league's weekly awards for the week ending June 1, as 1B Ian Gac was named Pointstreak Player of the Week and RHP Marquis Fleming was named Pointstreak Pitcher of the Week. Pointstreak is the official baseball statistician of the American Association.