First-Ever Tom Osborne Citizenship Team Announced
Last week, the annual Brook Berringer citizenship team was announced. On Monday, the first-ever Tom Osborne Citizenship Team was announced. The team was created to recognize the service to the community by Nebraska Athletics, and to recognize the contributions and ideals of Legendary Husker Football coach and former Athletic Director Tom Osborne.
Creighton Player Named Associated Press' Player of the Year
Doug McDermott, who finished his career at Creighton as college basketball's fifth-leading scorer, is a near-unanimous selection as The Associated Press' player of the year. McDermott is the 11th three-time All-American and first in almost 30 years. He led the nation in scoring with a 26.7 average while shooting 52.6 percent from the field including 44.9 percent from 3-point range.
Husker Baseball Team Snaps Losing Streak Over UNLV
In front of more than 3,000 fans at Hawks Field and a national television audience on the Big Ten Network, the 15-and-12 Husker baseball team snapped a three-game losing streak with a 5-3 win over the UNLV Rebels Sunday afternoon. Nebraska's offense notched double-digit hits for the 18th time this season with 11.
Neb. Softball Team Defeats Northwestern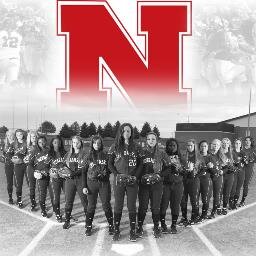 An 8-run 5th inning powered the 18th-ranked Nebraska softball team to a 10-1, five-inning victory at #23 Northwestern yesterday (Sunday), as the Huskers won the series with the Wildcats and handed Northwestern its first run-rule defeat of the season. After four straight road games, the Huskers return home Wednesday to host Creighton.
60 Neb. Special Olympics Teams Compete in Lincoln
Over 1,400 Nebraska Special Olympians spent their weekend in Lincoln for the Spring Games. From bowling to basketball, over 60 teams traveled to Lincoln from as far as Scottsbluff and South Sioux City. The Spring Games kicked off Friday with bowling at Sun Valley and Parkway Lanes. Basketball took place Saturday at Lincoln Northeast High School and Abbott Sports Complex.
Neb. Baseball Team Loses to Kansas, Drives Back Home
The 14-and-10 Husker baseball team got behind early and never could come back from an 8-1 deficit after 2 innings, losing 12-6 to the Kansas State Wildcats Wednesday night at Tointon Stadium. The game ended a five-game road trip for the Huskers which started last Friday in Iowa City. Nebraska will return to Hawks Field on Friday, Mar. 28 to host a 3-game series against the UNLV Rebels.
Nebraska Women's Basketball Notches NCAA Tourney Win

Jordan Hooper had 23 points and 11 rebounds, and fourth-seeded Nebraska defeated Fresno State 74-55 in the first round of the NCAA women's tournament Saturday in Los Angeles. Emily Cady added 15 points and 11 rebounds for the Cornhuskers (26-6), the B
Husker Men Fall to Baylor in NCAA Tournament

The Husker Basketball team is finished after one game in the NCAA Tournament. Nebraska coach Tim Miles was ejected from the Cornhuskers' West Region game against Baylor after getting whistled for two technical fouls in the second half. Miles drew his second technical for unsportsmanlike conduct with 11:17 left in the game and Nebraska losing 50-32.
Edwards Named Big Ten Players of the Week
Nebraska softball player Tatum Edwards was named the Big Ten Player of the Week on Monday. The award is the first of Edwards' career, although she is a four-time Big Ten Pitcher of the Week honoree.....
Huskers Hold First Florida Practice

The Nebraska football team practiced on the campus of the University of North Florida for the first time Friday morning, beginning preparation for the Gator Bowl against No. 23 Georgia. The Huskers and Bulldogs are set to battle Wednesday, New Year's Day, in an 11 a.m game that will be broadcast on ESPN2. The Huskers practiced in helmets, shoulder pads and shorts for just over two hours. It was the first of four scheduled pre-game practices.
Huskers Prepare in Florida
The Nebraska football team arrived in Jacksonville, Florida yesterday (Thursday), six days away from their showdown with the 23rd-ranked Georgia Bulldogs in the Gator Bowl on New Year's Day. The Cornhuskers will workout today (Friday) for the first time since before Christmas. Kickoff of the Gator Bowl is at 11am next Wednesday.
Holiday Tourney Play Begins
The holiday basketball tournament schedule will get underway around the area tomorrow and Saturday. Tournaments that start Friday include the Lincoln Lutheran holiday tournament which will feature the host school Lutheran, along with Fairbury, Raymond Central and Louisville.
Hooper Leads Huskers to Win Over Utah State
All-American, Jordan Hooper, erupted for game highs of 33 points and 14 rebounds to lead #15 Nebraska to a 95-75 win over Utah State yesterday (Sunday) at Pinnacle Bank Arena. With the victory, Nebraska improved 7-2 overall, while Utah State slipped to 5-3.
Bluejays Take Down Huskers
All-American Doug McDermott scored a game-high 33 points to lead three Creighton players in double figures, as the Bluejays thumped Nebraska, 82-67 last (Sunday) night. The Huskers return to action on Saturday, taking on Arkansas State.
Huskers to Play in Gator Bowl New Years' Day
Nebraska will appear in a New Year's Day bowl game for the 3rd straight season. The Huskers have been selected to play in the TaxSlayer.com Gator Bowl in Jacksonville against Georgia. January 1st kick off will 11 o'clock - Lincoln time. Nebraska goes into the bowl game at 8-4.