Husker Coach Mike Riley Speaks At Big Ten Media Days
Husker Head Coach Mike Riley took his turn at the podium this morning at Big Ten Media Days in Chicago. He spoke about the expereince of starting with a new team and the differences between the Big Ten and PAC-12. Watch the video below. Husker coach
Saltdogs Drop Ninth vs. Explorers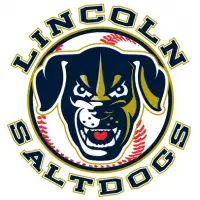 Mike Gilmartin and Curt Smith swatted long balls but the Sioux City Explorers (45-18) doubled up the Saltdogs (24-39) 6-3 in front of 3,214 fans at Haymarket Park Thursday night. Lincoln is now 0-9 against the Explorers on the campaign.
Big Ten Media Days Kicks Off Today
The 2015 Big Ten Media Days gets underway today in Chicago. Coaches and players from conference teams will be on hand to talk about the upcoming season.
Saltdogs Shut Out by Explorers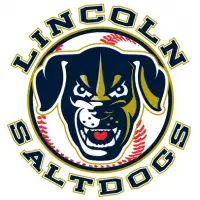 John Straka struck out nine over eight shutout innings as the Sioux City Explorers (44-18) beat the Saltdogs (24-38) 3-0 in front of 3,100 fans at Haymarket Park Wednesday night.
Saltdogs Return To Diamond Tonight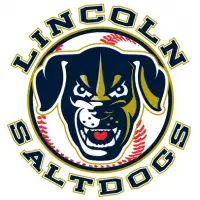 The Saltdogs are back in action tonight (Wednesday) after taking Monday and Tuesday off for the All-Star Break. Lincoln opens a 3-game series with the Sioux City Explorers at Haymarket Park.
Huskers Picked To Finish Second in Conference
Big Ten Football Media Days get underway Thursday in Chicago and Nebraska has been projected to finish second in the West Division this upcoming season. Wisconsin is picked to win the West, while defending national champion Ohio State is favored to win th
One Lincoln Team Alive in Legion Tourney
Union Bank of Lincoln Pius X racked up 17 hits enroute to a 15-1 win over Fairway Assets of Millard North in the American Division of the State Legion Baseball Tournament Monday at Hastings. Union Bank will play Associated Fire of Papillion-La
HUSKER FOOTBALL: Nebraska, adidas Unveil 2015 Alternate Jerseys
The University of Nebraska and adidas today unveiled the new Primeknit Husker Bold alternative football uniforms, which will be worn on Saturday, October 24th for the team's game against Northwestern.
Pairings Set for State Legion Baseball Tourney
The State Legion Baseball Tournament gets underway this weekend at two different sites in Class A. Click the headline to see the brackets.
NWU Athletics: Prairie Wolves To GO NCAA Division III, Leaving GPAC
Nebraska Wesleyan University president Dr. Fred Ohles announced Monday afternoon at Snyder Arena the Prairie Wolves leaving the Great Plains Athletic Conference after the upcoming school year to join the Iowa Intercollegiate Athletic Conference, starting with the 2016-17 school year.
NSAA Board Selects Tenopir To Return In Interim Director Role
A former executive director of the Nebraska School Activities Association is back in a temporary role. According to a news release sent out on Friday, Jim Tenopir is back as the organization's interim director.
Former 10/11 Sportscaster, HuskerVision Director Schmahl Dies
Former Lincoln TV sportscaster and Huskervision director Jeff Schmahl has died. Schmahl passed away early Tuesday, after a 15-month battle with pancreatic cancer.
HUSKER FOOTBALL: Collins Named To Outland and Nagurski Watch Lists
Nebraska junior defensive tackle Maliek Collins continues to roll up the preseason honors. On Friday, the Kansas City native was named to the preseason watch lists for the Outland Trophy and the Bronko Nagurski Trophy.
Nebraska Athletes To Get Laptops With More Scholarship Money
Nebraska athletic director Shawn Eichorst has announced plans to provide additional benefits to athletes that are now allowed under NCAA rules. Eichorst said in a video statement on the athletic department's website Wednesday that beginning this fall each athlete would receive a laptop computer and that an athlete who graduates and exhausts his or her eligibility will receive assistance for obtaining an internship, studying abroad or attending graduate school.

Gordon Doubtful For MLB All-Star Game After Groin Injury
Kansas City Royals left fielder Alex Gordon left Wednesday night's 9-7 win over Tampa Bay in the 4th inning with a left groin injury. The former Lincoln Southeast and Nebraska star heard the muscle pop while going after a fly ball that turned into an inside the park home run from Logan Forsythe.