12-Year-Old Injured in Car vs. Bicycle Accident
A traffic accident in South Lincoln has sent a child to the hospital. A car struck a 12-year-old boy at the intersection of 10th and Rose Streets. Lincoln Police Captain Danny Reitan told KFOR News the boy is in critical condition, but the injuries are not life-threatening.
Buffet Can't Find Critics For Annual Meeting
Billionaire Warren Buffett says he couldn't find someone with a negative outlook on his company to ask questions at this year's annual meeting. Last year, Buffett added a Berkshire Hathaway critic to the panel asking questions at the meeting.
Pilot At Fault In Fatal Plane Crash
Federal investigators blame the pilot for the crash of a small plane nearly a year ago in northeast Nebraska. The National Transportation Safety Board says the pilot, 26-year-old Dale Butler, decided to fly at a low altitude and didn't see power lines because he may have been focused on a set of high tension power lines about a half-mile from the crash site.
Osborn Picks Up Endorsements
The leaders of five Nebraska conservative groups have endorsed Shane Osborn's campaign for U.S. Senate: Nebraska Republican Liberty Caucus President Laura Ebke, Nebraska Taxpayers for Freedom President Doug Kagan, Nebraska Conservative Leader DeeDee Kelly, Western Nebraska Taxpayers Association Chairman Mike Groene and Omaha Liberty Ladies President Sheila Heieck.
Homicide Suspect Charged with Second Degree Murder
A charge of second degree murder has been filed against a Lincoln man who's suspected of killing his wife. 41-year old Kent Burklund was arraigned today and is being held on $1 million bail.
Pete Pirsch Picks Up Thone's Endorsement
Republican candidate for Attorney General Pete Pirsch, of Omaha, picked up the endorsement of former Governor and Congressman Charlie Thone today. Thone said Pirsch is the only candidate for Attorney General who's experienced in criminal prosecution.
No Decision From Beutler Yet
Still no firm decision from Mayor Beutler on running for re-election. The Mayor's Chief of Staff Rick Hoppe said today the Mayor intends on running for re-election, but hasn't made a final decision yet.
Heineman Campaign Targets Jobs For Vets
Gov. Dave Heineman is hoping to lure military veterans to Nebraska with a campaign touting good jobs for vets. "The Good Life for Veterans" campaign seeks to attract military veterans and their families from other states to Nebraska.
Arbor Day On Friday
People across the nation will observe Arbor Day on Friday, but no state will celebrate with as much fervor as Nebraska, where the celebration of trees got its start 142 years ago. Like elsewhere, Nebraskans will plant trees and children will read poetry ang join in coloring contests.
Job Search App To Be Launched
The state is launching a new mobile app for smartphones and tablets that will help Nebraskans search for available jobs in the state. The free app is an extension of the Nebraska Department of Labor's job site that matches employers with qualified candidates.
Gering Man Convicted Of Sexual Assault
A 38-year-old western Nebraska man has been convicted of sexually assaulting a girl over several years. Richard Cobos, of Gering, was convicted of sexual assault of a child. He faces up to five years in prison when he's sentenced on June 4.
Stranger Asks Elliott Student: "Do you want to get in the car?"
(4-23-14) An 8-year-old student was picking up trash outside of Elliott Elementary School with his class for Earth Day yesterday when he was approached by a man in a car at 3:30 p.m. The man asked in Spanish if the 8-year-old boy wanted to get into the car. The bilingual boy refused and, instead, ran away and told an adult. The suspect is described as Hispanic male...
Mankato, Minn. Police Release Name of Killed Nebraskan
Mankato, Minnesota police have released the name of a Nebraska man shot to death outside an entertainment center over the weekend. 22-year-old, Poth Accouth of Bellevue died from a gunshot wound to the neck. Accouth was in Mankato for a weekend basketball tournament at Minnesota State University. He was shot early Sunday following an event for a Sudanese student group.
Omaha Man Jailed for Eighth DUI
(4-23-14) An Omaha man is accused of driving drunk from his home in Omaha to his sister's house in Waverly. When Lancaster County Sheriff's deputies arrested 51-year-old, Steven Fuehrer on Friday, it was for his eighth DUI since 1982. Fuehrer remains in jail this morning.

Neb. Inmate Pleads No Contest to Manslaughter in 2012 Crash Killing Lincoln Woma
A Nebraska inmate has pleaded no contest to manslaughter in the death of a Lincoln woman who was killed by a state prison van he was driving. 36-year-old, Jeremy Dobbe, is accused of killing 47-year-old, Joyce Meeks, in a June 25th crash near 18th and Van Dorn.
Four Husker Gymnasts Finish In Event Finals
The Nebraska Womens Gymnastics team saw four individuals at the NCAA Event Finals Sunday afternoon bringing the 2014 Nebraska women's gymnastics season to a close.
Huskers Avoid The Sweep From Northwestern
With the tying run on third base and two down, Josh Roeder helped secure a 10-9 come-from-behind victory for the Nebraska Baseball team in the second game of a doubleheader with Northwestern on Saturday at Hawks Field.
Edwards Sisters Help Huskers In Sweep of Buckeyes
Taylor Edwards hit a pair of home runs and sister Tatum picked up her 17th win as a pitcher this season, as the 19th ranked Nebraska softball team swept Ohio State in front of more than 2,200 fans in a Saturday doubleheader.
Husker Games to be Televised on Prime Time Networks
Nebraska's games this season against Miami and Michigan State will be televised in prime time on the ESPN family of networks. The Huskers host Miami Sept. 20 at Memorial Stadium. Then, two weeks later on Oct. 4, the Huskers will travel to East Lansing to take on the defending Big Ten champions. Both games will be televised on ABC, ESPN or ESPN2.
NU Men's Basketball Director Moves to NDSU
The director of basketball operations the past two seasons under Nebraska head coach, Tim Miles, will change jobs as an assistant at North Dakota State University. Jayden Olson will be working for new NDSU coach, David Richman.
Creighton Player Named Associated Press' Player of the Year
Doug McDermott, who finished his career at Creighton as college basketball's fifth-leading scorer, is a near-unanimous selection as The Associated Press' player of the year. McDermott is the 11th three-time All-American and first in almost 30 years. He led the nation in scoring with a 26.7 average while shooting 52.6 percent from the field including 44.9 percent from 3-point range.
Husker Baseball Team Snaps Losing Streak Over UNLV
In front of more than 3,000 fans at Hawks Field and a national television audience on the Big Ten Network, the 15-and-12 Husker baseball team snapped a three-game losing streak with a 5-3 win over the UNLV Rebels Sunday afternoon. Nebraska's offense notched double-digit hits for the 18th time this season with 11.
Neb. Softball Team Defeats Northwestern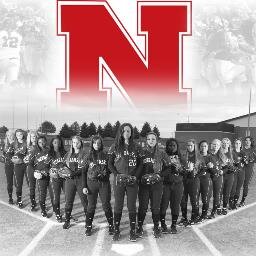 An 8-run 5th inning powered the 18th-ranked Nebraska softball team to a 10-1, five-inning victory at #23 Northwestern yesterday (Sunday), as the Huskers won the series with the Wildcats and handed Northwestern its first run-rule defeat of the season. After four straight road games, the Huskers return home Wednesday to host Creighton.
60 Neb. Special Olympics Teams Compete in Lincoln
Over 1,400 Nebraska Special Olympians spent their weekend in Lincoln for the Spring Games. From bowling to basketball, over 60 teams traveled to Lincoln from as far as Scottsbluff and South Sioux City. The Spring Games kicked off Friday with bowling at Sun Valley and Parkway Lanes. Basketball took place Saturday at Lincoln Northeast High School and Abbott Sports Complex.
Neb. Baseball Team Loses to Kansas, Drives Back Home
The 14-and-10 Husker baseball team got behind early and never could come back from an 8-1 deficit after 2 innings, losing 12-6 to the Kansas State Wildcats Wednesday night at Tointon Stadium. The game ended a five-game road trip for the Huskers which started last Friday in Iowa City. Nebraska will return to Hawks Field on Friday, Mar. 28 to host a 3-game series against the UNLV Rebels.
Nebraska Women's Basketball Notches NCAA Tourney Win

Jordan Hooper had 23 points and 11 rebounds, and fourth-seeded Nebraska defeated Fresno State 74-55 in the first round of the NCAA women's tournament Saturday in Los Angeles. Emily Cady added 15 points and 11 rebounds for the Cornhuskers (26-6), the B
Husker Men Fall to Baylor in NCAA Tournament

The Husker Basketball team is finished after one game in the NCAA Tournament. Nebraska coach Tim Miles was ejected from the Cornhuskers' West Region game against Baylor after getting whistled for two technical fouls in the second half. Miles drew his second technical for unsportsmanlike conduct with 11:17 left in the game and Nebraska losing 50-32.
Edwards Named Big Ten Players of the Week
Nebraska softball player Tatum Edwards was named the Big Ten Player of the Week on Monday. The award is the first of Edwards' career, although she is a four-time Big Ten Pitcher of the Week honoree.....
Huskers Hold First Florida Practice

The Nebraska football team practiced on the campus of the University of North Florida for the first time Friday morning, beginning preparation for the Gator Bowl against No. 23 Georgia. The Huskers and Bulldogs are set to battle Wednesday, New Year's Day, in an 11 a.m game that will be broadcast on ESPN2. The Huskers practiced in helmets, shoulder pads and shorts for just over two hours. It was the first of four scheduled pre-game practices.
Huskers Prepare in Florida
The Nebraska football team arrived in Jacksonville, Florida yesterday (Thursday), six days away from their showdown with the 23rd-ranked Georgia Bulldogs in the Gator Bowl on New Year's Day. The Cornhuskers will workout today (Friday) for the first time since before Christmas. Kickoff of the Gator Bowl is at 11am next Wednesday.